iPhone SMS to Mac Transfer

Copy iPhone Messages/SMS to Mac in an Easy Way
Due to limited space, iPhone users have to delete some of their valuable SMS when their SMS box is full in order to receive new messages. This is not an ideal situation for those who want to keep their important messages. With iTunes you won't find any option to copy messages from an iPhone to Mac. However, there's no need to worry as we are offering you powerful and advanced software to copy iPhone messages to Mac as a .PDF, .html, .jpeg or .txt file format.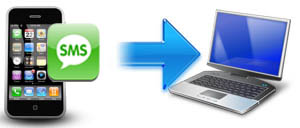 Using an advanced iPhone SMS transfer utility named iPhone SMS to Mac Transfer, you can easily copy text messages from your iPhone 7, iPhone 7 Plus, iPhone SE, iPhone 6s, iPhone 6s Plus iPhone 6/6 Plus and also from your older iPhones to your Mac in a few easy steps. Besides the SMS copying ability, this tool can be also used to transfer MMS attachments (photos, videos) to your Mac computer. Now, you don't need to delete those important messages as you can easily copy messages/SMS from iPhone to Mac. Check this guide to learn how to use iPhone SMS to Mac Transfer Software.
This tool is specifically designed to copy iPhone messages to Mac. If you want to transfer all other data such as music, movie, eBooks, contacts, voice memos including SMS from your iPhone to Mac/iTunes, checkout the iPhone to Mac Transfer Tool.
Key Functions of iPhone SMS to Mac Transfer Tool
Copy iPhone Text Messages or iMessages to Mac Easily
With this tool you can copy all of the messages, a specific message, or the messages of specific contacts to Mac.
Transfer iPhone Conversations with Images, Videos and Other Attachments
This tool will also let you copy MMS attachments, such as photos and videos from your iPhone to your Mac.
iOS 10 and iTunes 12 Support
This iPhone SMS transfer utility is fully compatible with iOS 10 (compatible with older versions too) and iTunes 12.
All iPhone Models are Supported
This handy tool is compatible with all the iPhone's (iPhone 7, iPhone 7 Plus, iPhone SE, iPhone 6/6 Plus, iPhone 6s/6s Plus, iPhone 5c/5s and other iPhones running iOS 5 - iOS 10).
iPhone SMS to Mac Transfer Software - System Requirements
Operating System: MacOS Sierra, Mac OS X (El Capitan), 10.10 (Yosemite), 10.9, 10.8, 10.7, 10.6, 10.5;
Processor: All Intel® Processors or PowerPC® G5;
Display: Super VGA (800 x 600) resolution or higher;
HD Space: Minimum 30 MB for installation;
iTunes 12 or later