How to Delete Multiple Contacts on iPhone at Once Without Using iCloud
By: Johanna Parker
Posted In: iPhone Tips & Tutorials
The time of using paper address books are largely over, and now it is becoming vital, in both professional and personal lives, to have the names, addresses, mobile numbers and email addresses of people that are important to you at your fingertips. One of the great strengths of smart phones in today's technology driven world is that they can offer this function, drawing together this information in one tidy and useful page. With a few taps of a screen, you can view all of the information that you require.
But our business and individual lives move on, over time, and every now and again you will notice a name that doesn't quite ring a bell. Was that the plumber that you decided not to use again, or the babysitter? Didn't she date your brother for a few years – and where is she now? I thought that he left the country, so doesn't that mean that his number is no longer valid?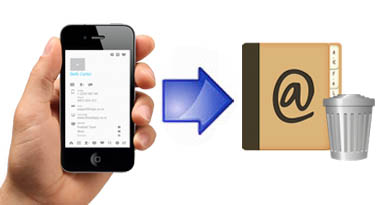 Eventually, you'll be forced to accept that your address book on your iPhone is no longer an accurate reflection of your life: and that needs to change. Although the memory that an address book uses is very slight, it will make finding the contacts that you actually need much easier and quicker.
However, although a huge amount of using an iPhone is easy and quick, sorting and deleting your multiple iPhone contacts definitely isn't. You can either spend the time going into each and every contact, swiping to delete and confirming, or sign into your iCloud, and do the exact same thing. It is a waste of time, and there is now a much easier way of deleting multiple contacts on your iPhone without using the iCloud. TunesGo/MobileGo iOS Manager will enable you to batch-delete more than one contact simply and effectively, and you can do this through these easy steps:
Step 1: Launch TunesGo and connect iPhone to your computer
To start with, download, install and then launch TunesGo on your PC or Mac. Now, connect your iPhone to your computer via USB cable. Once recognized, your iPhone shows up in the program interface.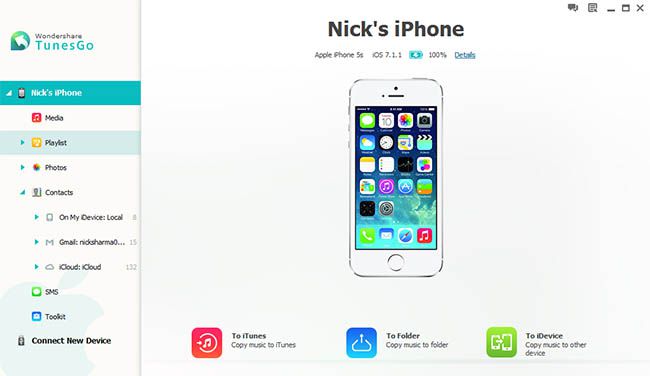 Step 2: Click on contacts icon to load your iPhone contacts
Now, click "contacts" icon in the left sidebar. This will load all your iPhone contacts in the appropriate categories.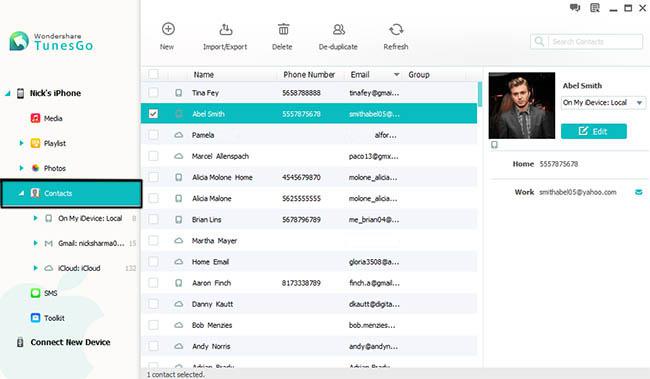 Step 3: Select and delete multiple or duplicate on your iPhone
In the end, you will need to select the multiple contacts and click the button labeled "Delete" which can be found at the top menu bar.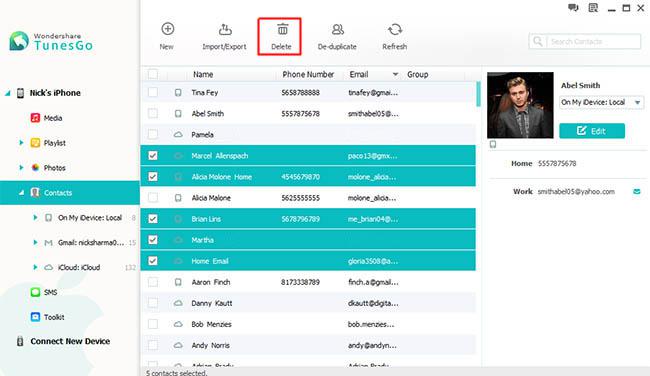 Apart from deleting multiple contacts on iPhone, you can also use this program to remove duplicate iPhone contacts, export and import contacts and transfer files between iPhone and computer.
Buy Full Licensed Version of TunesGo for Windows ($29.56)