How to Quickly Transfer or Copy Android Data to iPhone
By: Johanna Parker
Posted In: iPhone Tips & Tutorials
Whether to use an iPhone or an Android has always been a huge debate to smartphone users all around the world. Naturally, there are benefits and drawbacks to both phones. The truth is that a lot of people will use one phone and switch to the other when they get a new phone for no reason at all. One of the biggest concerns that people have when they decide to switch from an Android to an iPhone is how they are going to take all of their Android data with them to their new phone. After all, the thought of transferring data from the Android operating system to the iPhone operating system seems complicated. Fortunately, the process of transferring and copying Android data to your iPhone is not nearly the headache that most people make it out to be. In fact, the process is something that anyone can do as long as they have a program called MobileTrans Phone Transfer on their computer.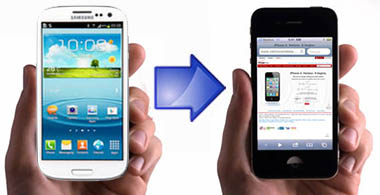 One of the best parts of using MobileTrans Phone Transfer to move your data from an Android to an iPhone is the fact that MobileTrans is a one click program. It is a simple and easy process that even someone with virtually no computer experience can complete. You can download the evaluation version of this program absolutely free:
Step 1: Download, Install, and Execute
Once you have decided you are going to switch from Android to the iPhone you are going to need to download and install a program called MobileTrans Phone Transfer. Once you have installed the program you just need to launch it and select "phone to phone transfer" option to begin the process.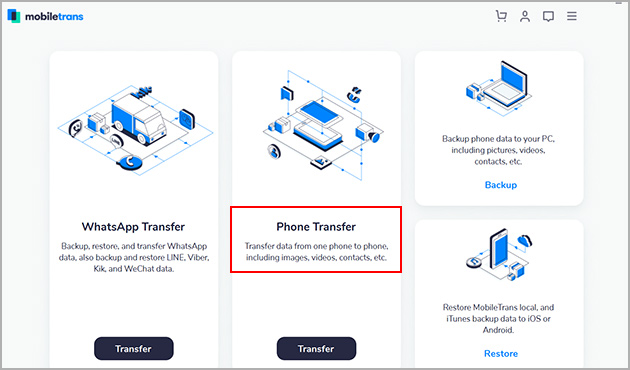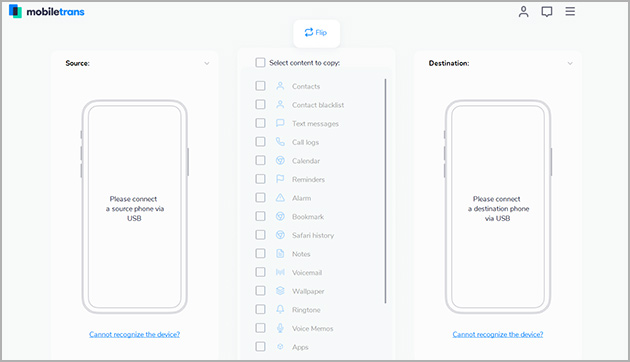 Step 2: Connect Both Phones to Your Computer
Once you have launched the program, you need to connect both your Android and your iPhone to your computer. Once both phones have been connected at the same time, the program should automatically recognize both of the phones. You are also going to need to check and make sure that iTunes has been installed on your computer. If this is not the case, the program will remind you that you need to install iTunes in order to proceed any farther with this process.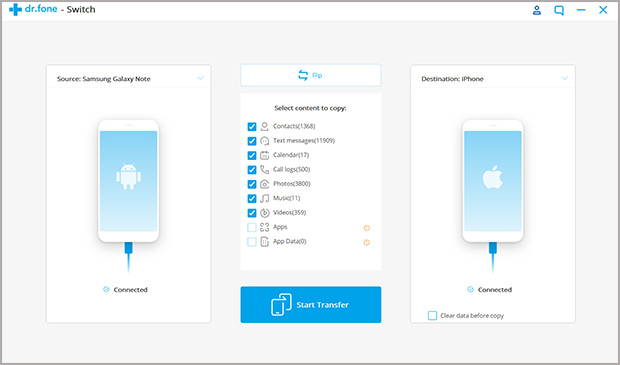 Step 3: Completing the Transfer
All of the Android data that you can transfer is going to populate into the interface. This includes your contacts, music, photos and text messages. You just need to select the items you want to transfer and click the button labeled "Start Copy". This will tell the program that you are ready to move your data from your Android to your iPhone.
The most important thing for you to remember is that while you are transferring the data files from your Android to your iPhone that you cannot disconnect either of the phones. Disconnecting the phones before the program tells you that the transfer is complete will cause the transfer to fail.
Video Tutorial on How to Transfer Data from Android to iPhone
This video tutorial will show you step-by-step how to transfer Android contacts, music, and photos to iPhone with MobileTrans
Download Free Version of MobileTrans for Windows
Buy Full Licensed Version of MobileTrans for Windows ($29.96)