How to Transfer Messages from iPhone to PC
By: Johanna Parker
Posted In: iPhone Tips & Tutorials
"I've got a new iPhone 5, so now I want to copy or transfer old iPhone messages to my new iPhone. Is there any solution to transfer messages from my old iPhone to new one? My iPhone is rejecting new incoming messages, but I do not want to delete them. Is there any way to backup iPhone SMS to computer? What should I do now?" - A few frequently asked questions by iPhone users.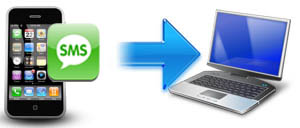 Have you ever run into a similar situation? Do you want to know how to transfer messages/SMS from iPhone to PC for backup or any other purpose? If yes, then your quest will probably end here. Here, we are going to give you a step-by-step process on how to transfer messages/SMS from iPhone to PC and manage them easily. In order to transfer your messages from iPhone PC, you need to download the iPhone SMS to PC Transfer Tool and install it on your computer. You can download this program absolutely free:

Step 1: Launch the Program and Connect iPhone to Computer
Launch iPhone SMS to Computer Transfer and connect your iPhone to computer, and now you will be able to see all the iPhone folders such as Video, Music, SMS, Contact, Photo and more in the control panel of the program.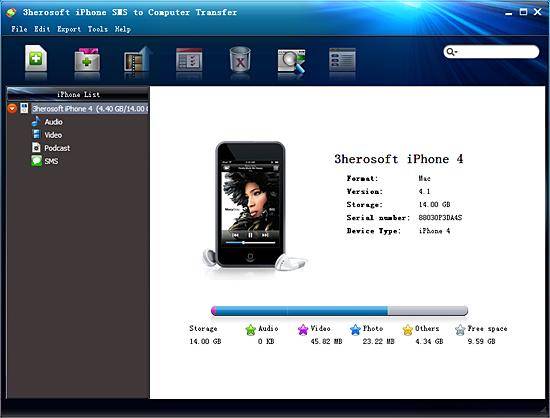 Note:
Close the iTunes software otherwise iPhone SMS to Computer Transfer will not work properly.
Step 2: Transfer Messages from iPhone to PC
Click on the "SMS" icon and you will get a small pop up window saying "sync device to…" In a few seconds all the iMessages will be shown. In the right panel of the program, you will be able to see all the information related to a particular message such as Address, Date etc.
Step 3 Transfer Messages to PC as .TXT File
Select and check the message/messages from the list you want to transfer from your iPhone to PC. Now go to the toolbar above you and click "Export checked files to local" button, and then you will get a dialogue box asking you to select the destination folder where you want to store your iPhone messages in your PC. That's it - all your SMS will be transferred to your local drive.
This tool is designed only to transfer messages from iPhone to PC. If you need a tool to transfer iPhone data such as video, photos, voice memo, eBooks, contacts and more to your computer, then check out this iPhone to PC Transfer Tool.
Watch Video on How to Transfer/Backup iPhone SMS to PC?
This video tutorial explains how to backup SMS from iPhone to Computer using iPhone SMS to Computer Transfer Tool.
Download iPhone SMS to Computer Transfer Free