How to Transfer Data from a Windows or Android Tablet to iPad (Including the new iPad Pro)
By: Johanna Parker
Posted In: iPhone Tips & Tutorials
The newest line of Apple mobile devices has arrived! The new iPhone 6s and 6s Plus stand strong against its cellular competition. The behemoth that is the finally unveiled iPad Pro is a daunting success of technical mastery! While you may be looking to upgrade to one or more of these devices you should be wary of the issues you may face while switching from one OS to another. While upgrading to these devices is mostly made easy for the average consumer, data transfer can put a quick halt to your operations.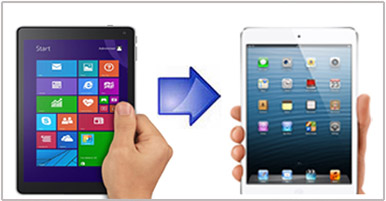 Have you recently switched over from an Android or Windows device to a new iPad? Congratulations on your new machine! While the many iterations of the iOS software that runs these devices has made it quite easy to transfer your contacts and calenders, the same cannot be said for the system-dependant things like text messages, call logs and other content. While transferring your data from an Android or Window tablet to an iPad is a bit difficult but not impossible.
While this may seem obvious it is easy to mistake. All of your date is not stored together or even in the same way! Whether you want to bring your contacts, e-mails, photos or messages there is a multitude of solutions to get every piece of data across! Most of this data is stored across Google and your chosen e-mail provider and that information is easy to handle! These services carry a cloud server that saves all of your work.  Just access the applicable app for the information and download from the Google servers! With you email and password you should back in business in no time! Now some of this content is harder to access. Here are the special tricks to getting that final bit of content back for your new iPad Pro with MobileTrans Phone Transfer tool.
Phone Transfer (MobileTrans) is the one-click phone transfer tool lets you copy contacts, SMS, photos, music and more between Android, Windows and iOS devices, and backup and restore phone data effortlessly. Let's get started by downloading the program on your PC or Mac.
Step 1: Install, and execute the program on your computer or laptop
Install and launch the program on your computer and select "Phone-to-Phone Transfer" mode.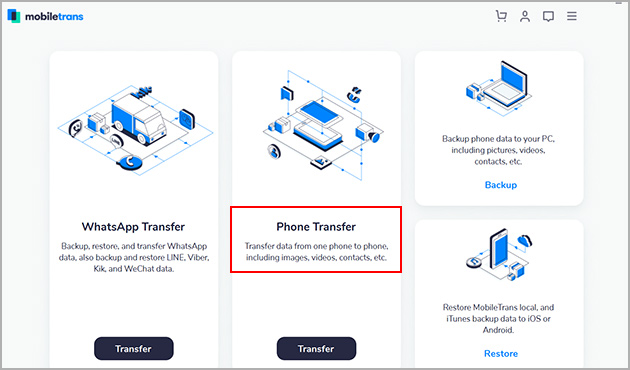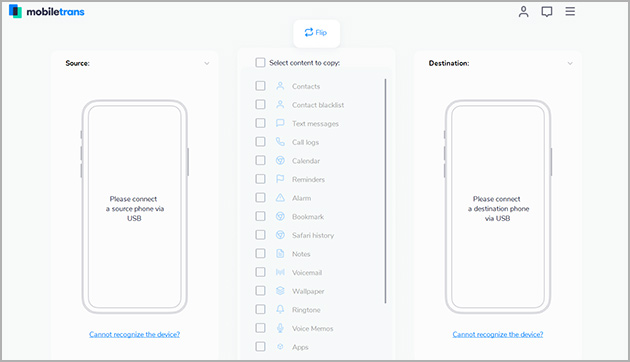 Step 2: Connect Windows/Android tablet and iPad to your computer
Connect your new iOS device to the computer running Phone Transfer as well as the Android or Windows device that the data is transferring from. Wait for the tool to recognize both devices before continuing. If your iPad is shown as the "source" instead of the "destination" then click the flip button to switch the roles of these devices.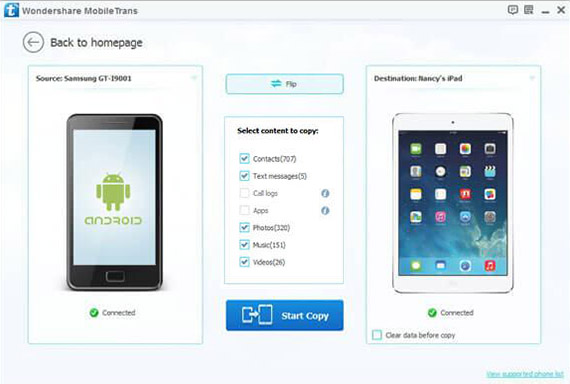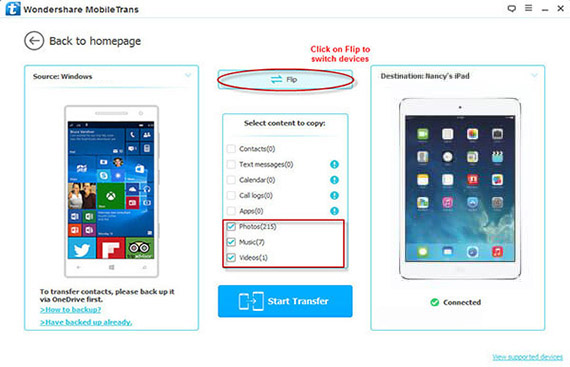 Step 3: Select the content you want to transfer to your iPad
Search for your files that will be transferring along in this transaction. You can also hit the checkbox for clearing all of the data on the destination device before transferring. This assures a clean install.
Note: Backup your contacts to OneDrive if you also want to transfer contacts from your Windows tablet to iPad. Later, use the "Restore From Backups" feature of this program to restore or transfer the contacts to your iPad.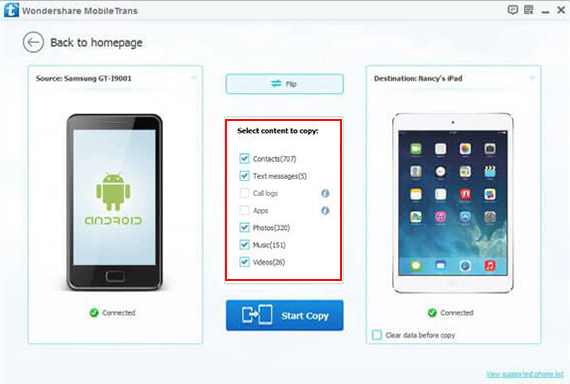 Step 4: Click the Start Transfer button
Now simply press, "Start Transfer" to begin the transfer. During this process do make sure that both devices stay connected to the computer for the full duration of the transfer.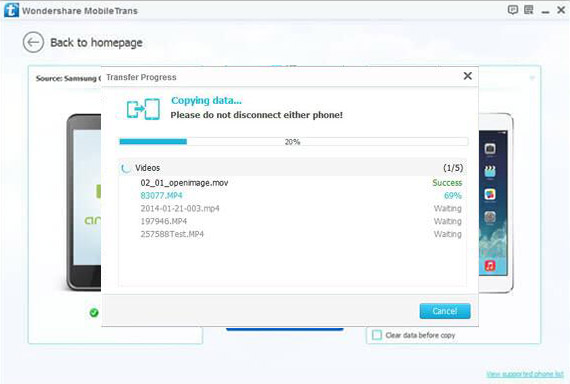 These devices where never built to speak to one another. This application creates an environment that allows just that to happen. Never fear again if your data will be lost forever on an old machine.
Download Free Version of MobileTrans for Windows
Buy Full Licensed Version of MobileTrans for Windows ($29.96)